There's a few awesome events happening in Pukehina...!
Let us know if you'd like us to add a community event up.
Past successful events!
Keep an eye out for when these events return!

AGM REPORT
Pukehina Beach Ratepayers & Resident's Association
Tena koutou to all of the Ratepayers & Residents who attended the PRRA AGM held at the Pongakawa Hall, on Saturday 25th March.
We hope you found the information useful and have an appreciation of all the projects underway.
We are finalising the minutes of the AGM and will post these as soon as they are confirmed.
*Remember, if you have a passion for one of the projects underway, or just our fabulous Pukehina - get in touch, we'd love to have you on board with us!
Pukehina Surf'n'Sand Autorama
What a fabulous day! The grounds at Pukehina School were packed to the brim with nearly 300 cars & bikes in attendance!
The fundraising target was $20,000, the final figure is to be finalised, but its fair to say "We Smashed It"!!
An awesome effort with huge congratulations to the organising committee!
This event was back in 2023 and was held at Pukehina School 10am - 2pm, on Saturday 11th March raising funds for the Pukehina Volunteer Fire Brigade and Pukehina Surf Life-Saving Club.
⭐ SAVE THE DATE for 2024 - Saturday 9th March ⭐
See Pukehina Surf'n' Sand Facebook page for updates!
A Night at The Oscars!
A black tie charity event hosted by Pukehina Surf Rescue Club to help raise important funds for the new club house.
This event raised over $100,000 through auctions and donations! Incredible effort and a huge congratulations to the organising committee!
See the Pukehina Surf Rescue FaceBook page for updates on the Club build.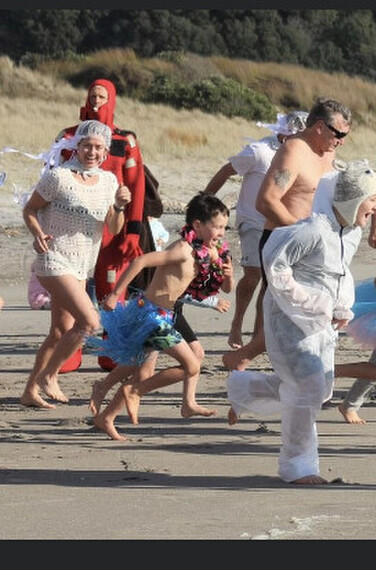 Polar Bear Plunge - hosted by Pukehina Surf Rescue Club!
Held in July when the Moana is chilly this is a fun morning in dress-up with hot soup and baking to purchase afterwards!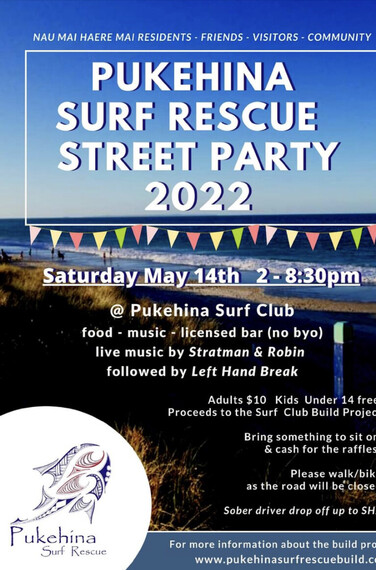 Street Party - hosted by Pukehina Surf Rescue Club!
A fabulous event run in 2021 and 2022. Live band, food trucks and held in a beautiful location at the end of the Parade.